The Cambridge Art Academy Blog: Sketches from the Niger Delta 9 - the back path through Enekorogha - pastel | View All Blogs | Back
Sketches from the Niger Delta 9 - the back path through Enekorogha - pastel
Posted On: Friday 17th August 2012
Summary: The is last pastel I painted in Enekorogha, a remote village in the Niger Delta in Nigeria. The last rain of the day had passed and this was the calm evening scene an hour before nightfall

Blog Tags: Landscape painting Outdoor painting Pastels painting Buildings Cambridge Art Academy Painting trees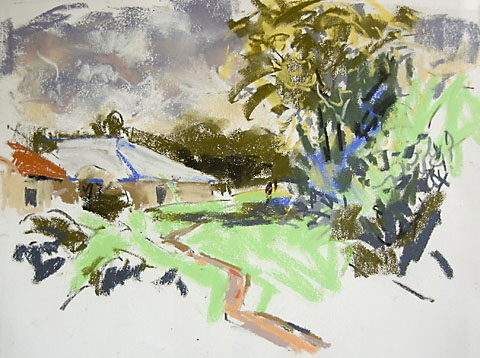 On my last evening in the Delta I walked back through Enekorogha village towards the Clinic on the back path, stopping to do this pastel sketch.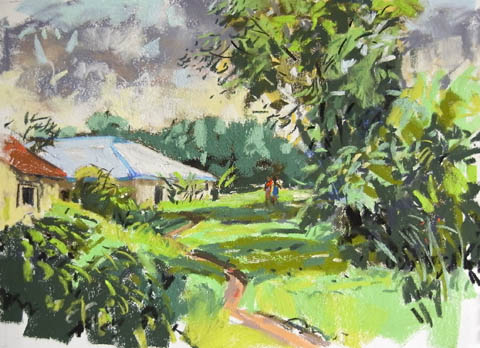 I stood too long in one place, my "Deet" had worn off during the day, and on the following morning my legs and lower arms were covered with sand fly bites. Very itchy but otherwise harmless. That's the thing with painting - you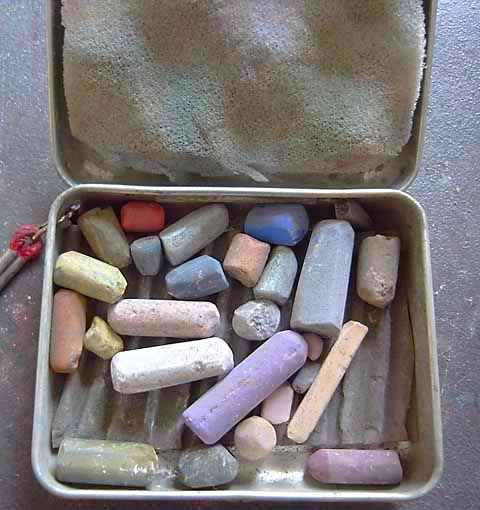 become so absorbed you don't notice being eaten by bugs.
The first photo shows what I painted on location, the second how I finished in the studio back home, and the third is the tin of pastels I took with me. You can go too far in cutting down on the kit you take - and this is more the case with pastels than with most other mediums. I think about 20 sticks is about the minimum you can get away with.
Blog Archive
View All Blogs