Testimonials for Cambridge Art Academy | Back

Member Testimonials
Testimonials from some of our Members....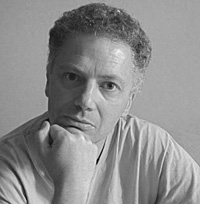 "I've been wanting to get better at sketching birds for quite a while - real, wild birds, not birds from photos. So, earlier this year, I booked a date with Noel, at Welney in Cambridgeshire to give it a go. It was a great start and by the end of it I had a couple of sketches that I was reasonably pleased with. I first came across Noel's art a long time ago. I've even seen him paint successfully on a small watercolour pad on a boat in the North Sea! He is a very talented artist."

Dave Chandler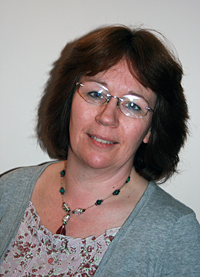 "Art was one of my favourite subjects at school, but after getting out into the big world of work, the fun of putting pencil or brush to paper was mostly forgotten. So when a couple of years ago I heard that Noel was going to run an art course, I jumped at the chance to 'have a go' and learn some more.
No regrets there! The evenings were full of information, tips and handy hints, as well as practical hands-on advice and heaps of encouragement to get creative.
Noel's enthusiasm for art is catching!"

Sue McGlennon.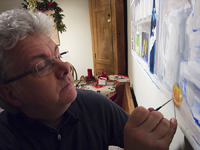 "I have known Noel for over 20 years and in that time I have watched him sketch and paint many varied subjects from Tractors to Windmills and from Concert Performers to Flowers! I particularly enjoy the 'moods' he is able to create and capture in his style of painting! I have taken to painting myself over the last few years and have found him to have a very easy and natural way of encouraging and helping me improve, (even at my level!). He is rarely without a sketch book and camera and often be found at his current location eying up his next work!
Thank you for your encouragement Noel."
Rich Newman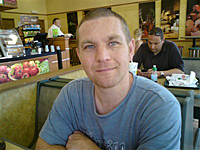 "When Noel shared his knowledge and experience with me in an art course recently, I have to say that his enthusiasm and his skill encouraged me to take up the paintbrush and pencil again. His teaching skills helped me develop techniques that I now use in my paintings & drawings.

Thank you Noel"'

Richard Last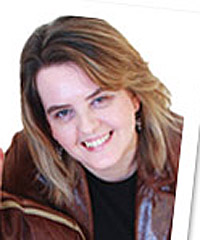 "I've got a lot out of Noel's tuition on watercolours and and I can see the improvements that I have made over a period of time.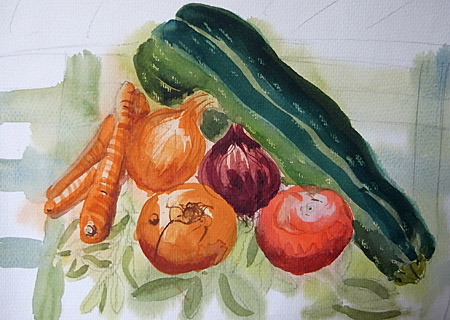 Here is a still life watercolour I did with Noel's help - he painted the same subject as a demonstration, and this is shown below mine.

There were three things I learned from this session. How to leave paper white to represent the highlights on the vegetables; how to use the side of a candle to produce rough spots on the sides of the courgette; and how to use a rigger brush to paint fine lines.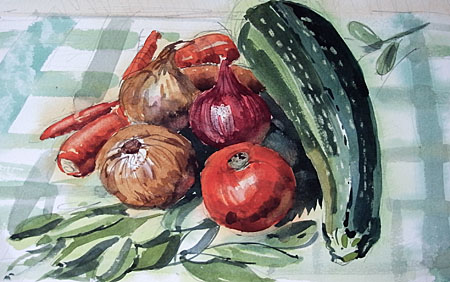 I recommend Noel as an excellent tutor."
Angie Campbell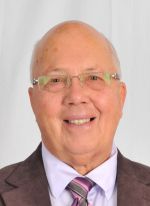 "Noel and I first met at a business mastermind session in 2010 when I became aware of his ability to create a stunning pencil sketch of the speaker in a just few minutes! Since that time I have marvelled at Noel's amazing ability to paint, draw or sketch in all mediums. Through The Cambridge Art Academy he is anxious to share his skills and help others to learn to paint. His knowledge and enthusiasm for art really is infectious and his use of video to explain each brush stroke clearly, step by step, must surely help develop the artist in everyone of us."
Michael Staite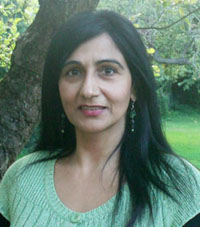 "I've talked with Noel a number of times at business meetings and seen his web site develop over a period of time. I like his approach to sharing his art skills, using video tutorials rather than just words and pictures. I'm not an artist myself, but when I decide to give it a go, I'll be heading over to Cambridge Art Academy."
Mel Kooner