The Cambridge Art Academy Blog: Painting pastels in Holland near the town of Woerden | View All Blogs | Back
Painting pastels in Holland near the town of Woerden
Posted On: Sunday 13th May 2012
Summary: A glimpse of water, a boat, and cow reflections was enough to make me stop the car, in this pastels painting in Holland

Blog Tags: Landscape painting Boats Outdoor painting Plein air Pastels painting Reflections in water Painting rivers Painting trees Painting in the rain
This was a view I caught sight of as we were driving along a winding lane in Holland recently. A glimpse of distant woods, water reflections, cows by the river and a boat made me pull over straight away. Courtesy of Google street view I can show you what the exact view would look like in a few weeks from now.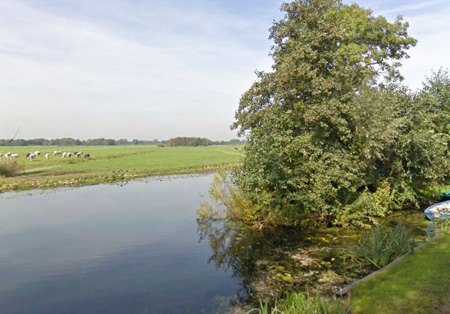 Would you have stopped for this? Me neither! What a difference just small shifts in the weather and the season make.
My pastel, executed on the spot, sheltering under an umbrella when it started to drizzle, pretty reasonably represents what I actually saw. Well, not exactly - I moved some of the cows and simplified the buildings on the right hand side. The light was subdued, at the end of the day. Colourfix pastel paper, 12"x18"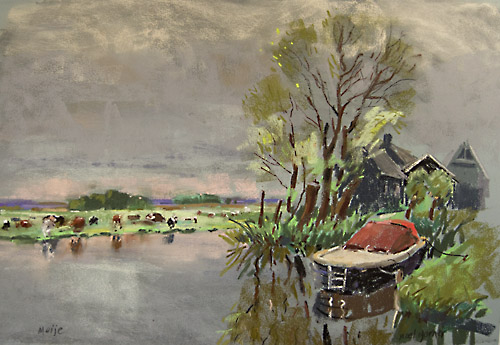 Blog Archive
View All Blogs