The Cambridge Art Academy Blog: Plein air oil pochade painting of Canary Wharf from Bermondsey, London | View All Blogs | Back
Plein air oil pochade painting of Canary Wharf from Bermondsey, London
Posted On: Friday 27th April 2012
Summary: Early afternoon on the Thames in London looking towards Canary Wharf. This is a small oil pochade painting done plein air on location

Blog Tags: Landscape painting Oil painting Boats Pochade painting Plein air Painting in London Townscapes Buildings Reflections in water Industrial buildings Painting water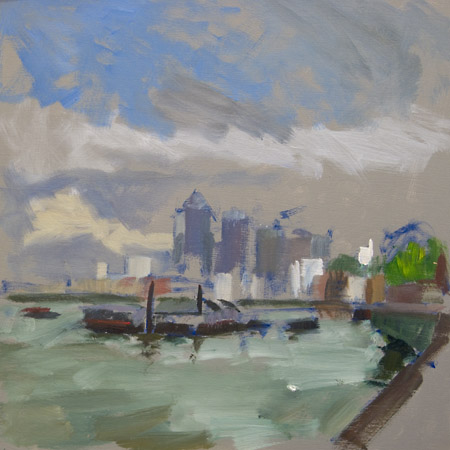 This one, looking towards Canary Wharf on the River Thames in London, was done about an hour before the last post.
The first photograph shows what I painted plein air with my pochade painting gear in oils before a rain shower called a stop to the fun, and I walked on to the area just beyong the trees on the right hand side.
The second photograph is after I had worked on it some more in the studio a week later. In fact I've missed a stage - the one where I put in too much detail, got annoyed with it, scrubbed off the new paint and then re-applied fresh paint with less precision, a bigger brush, and a more positive attitude. Much better!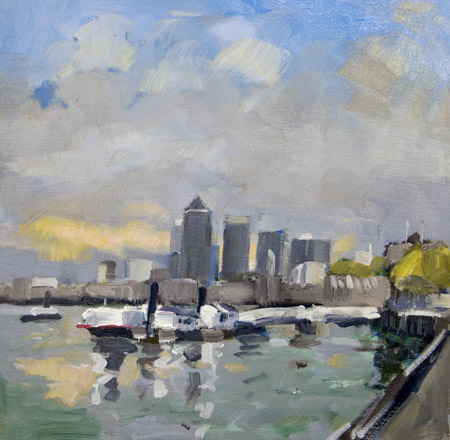 Blog Archive
View All Blogs