The Cambridge Art Academy Blog: Pochade painting in oil - The quayside at Wells-next-the-Sea, Norfolk UK | View All Blogs | Back
Pochade painting in oil - The quayside at Wells-next-the-Sea, Norfolk UK
Posted On: Thursday 6th October 2011
Summary: Pochade oil painting, on primed board 10"x10", of the quayside at Wells-next-the-Sea on the north Norfolk coast in the UK

Blog Tags: Oil painting Pochade painting Windmills and mills Buildings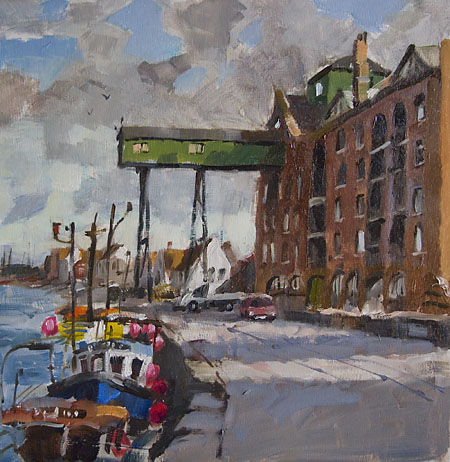 Painted in early October in the last of the warm spell of weather we have had in the UK, this pochade oil painting on board is of the quayside at Wells-next-the-Sea, a rather charmingly named leisure port on the North Norfolk coast. In the summer it is busy with visitors, but it is still a lively recreational and commercial fishing centre.
I stood on the quayside and painted for about 45 minutes during which time the brisk wind changed the sky and lighting in quick succession. When I took this photograph the sky had almost cleared of clouds in marked contrast to when I started.
I spent another hour on this painting when I returned to the studio.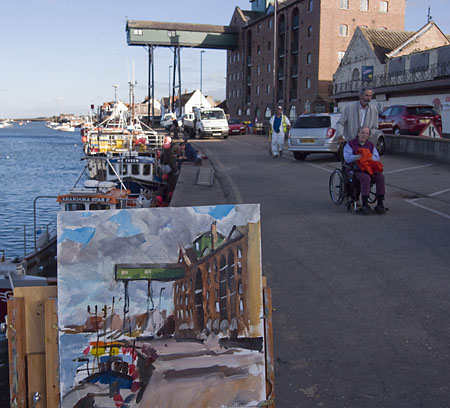 Blog Archive
View All Blogs