How to paint a snow scene Christmas card in watercolour
There's nothing like a snow scene, especially when it's coming up to Christmas. In this article I explain how to convert a summer's scene in "The Backs" in Cambridge into a mid-winter snow scene in watercolour for a Christmas card
Posted: Wednesday 23rd November 2011

Member Content: You Are Viewing A Preview Of This Content. Register Now For Full Free Access
Why not produce your own Christmas card since you know how to paint?
No reason at all. And while we are at it, why not a snow scene? OK we may have a problem if there's isn't any snow about. But do not panic - we can invent it! Here's how.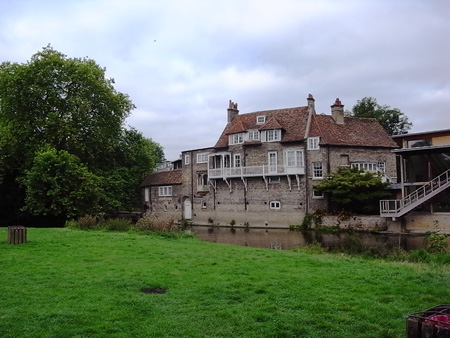 Here is a photograph of the scene I have chosen - Darwin College Cambridge from "The Backs". It was shot at the height of summer. This is my reference from which to paint a winter scene of the same subject.

more of this content available online now!

To read the full item and access all our valuable FREE content, please Sign Up As A Free Member. Its quick, easy and it really is all FREE. No credit card or payment needed!
Already a Member? Login As A Member and get instant access to this content now.
Other Articles From Cambridge Art Academy
What you need to draw and paint birds
Why you should follow Turner's example and distort the scene you paint - a view of Florence
How to make the best of a day out painting and sketching by the river
Painting commissions - the pain and the pleasure
How to analyse an outdoor scene and choose a good angle to paint from
Painting outdoors in changing weather conditions
Nine ways to overcome artist's block
Advice on running an Open Studio
How to make mega-economical boards for oils, acrylics and pastels
Noel's personal journey of discovering the world of painting