Paintbox 3 - Painting the street scene in oil
Details: In this 25 minute video Noel Garner shows you, step by step, how to use oils to paint a lively street scene. The focus is on capturing the essence, only suggesting detail where it's really needed. Click on the link above to find out more.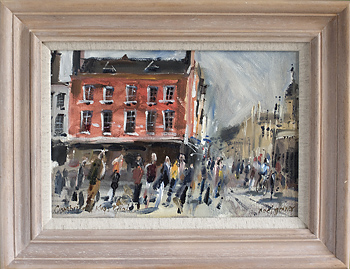 Noel uses a real-time demonstration, filmed on location in the centre of Cambridge, to share with you how he paints buildings in the street scene. You will see him painting right in the middle of a crowd of interested and enthusiastic on-lookers.
The conversation between Noel and some of the tourists is very funny, but at the same time a serious painting takes shape, and you will see how it is done in detail.
When you have watched this video you will want to paint the town!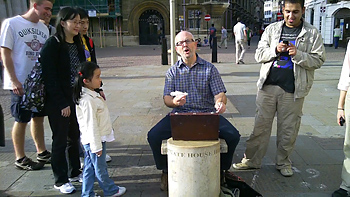 Topics that are covered in this video - both in the studio and also on location - include: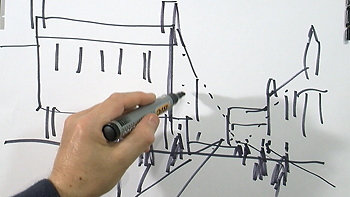 How to set up a "pochade" painting box on location
How to put together an attractive composition.
How to catch the essence of the streetscene.
How to hint at architectural details.
How to give atmosphere and a sense of scale by including people in the composition.
How to speed up the painting process by painting "thick over thin".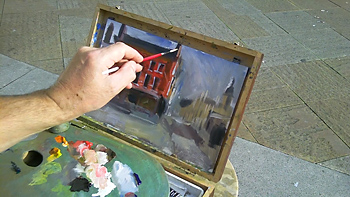 The introductory price for this totally original video is £3.95 plus VAT (about $6.45 depending on the current exchange rate). Just click on the box below and
in minutes
you will have
access to the video on your computer -
and you can view it as many times as you like, for as long as you like
.