Getting out there - online video | Making the best of your painting time on location | Back

Making the best of your painting time on location
I want to show you how to connect - and make the best use of - the limited painting time you have on location with the time you spend back in the studio to complete the painting. In this case I am working in oil, on board 10" x 12"

Member Content: You Are Viewing A Preview Of This Content. Register Now For Full Free Access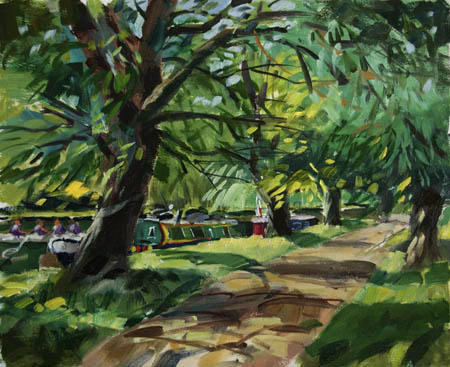 In this video I want to discuss how to make the best use of your time on location so that when you return home you turn that experience into a great painting.
As an example I'm going to use a recent small oil painting I completed recently by the River Cam in Cambridge. It features lots of foliage, strong evening light, and a couple of boats providing some interesting contrast. But first, here is a photograph of the finished painting.

more of this content available online now!

To read the full item and access all our valuable FREE content, please Sign Up As A Free Member. Its quick, easy and it really is all FREE. No credit card or payment needed!
Already a Member? Login As A Member and get instant access to this content now.