A Conversation with... | Plein air painter Roos Schuring talks to CAA about painting in all weathers | Back

Plein air painter Roos Schuring talks to CAA about painting in all weathers
Roos Schuring is a very talented Dutch plein air painter in oils. Here she talks with Cambridge Art Academy about how she paints outdoors in all weather conditions.

Member Content: You Are Viewing A Preview Of This Content. Register Now For Full Free Access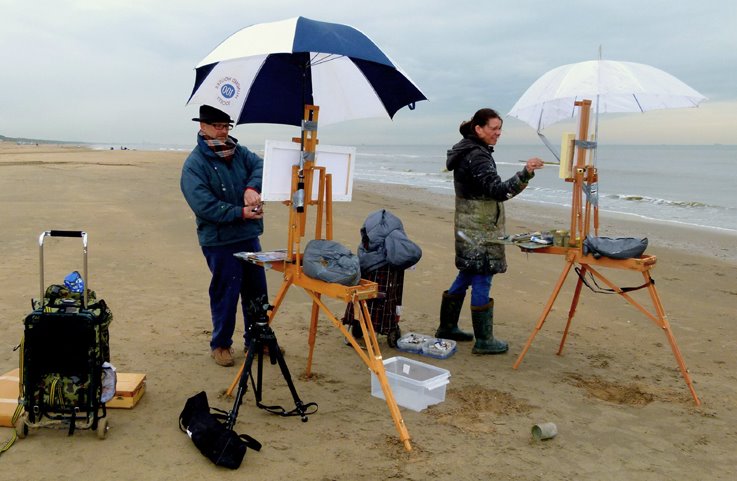 I like Roos's spontaneous, robust approach to painting outdoors in oil. In fact most of the time she paints plein air, finishing the entire painting on location if she can. I love the attitude! And she has developed a technique that means she can stay painting come wind come rain. What a woman! What an artist!
To see the video chat with Roos, please join Cambridge Art Academy
here

more of this content available online now!

To read the full item and access all our valuable FREE content, please Sign Up As A Free Member. Its quick, easy and it really is all FREE. No credit card or payment needed!
Already a Member? Login As A Member and get instant access to this content now.