About This Site | How to Log in or change your password | Back

How to Log in or change your password
Do you want to access all the free videos and articles for Members but are not sure how to log in? This will show you clearly how to do this. Do you want to change your password to something easier to remember? Here's how.
We have created an imaginary CAA member called "Harry Lime" and we will use him as an example to demonstrate how easy it is to log in as a member. Harry has filled in the membership form on the
Join Free page
like this: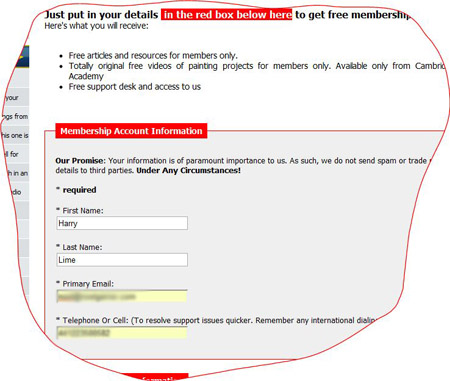 Below this there's a security box where he has filled in the two words provided: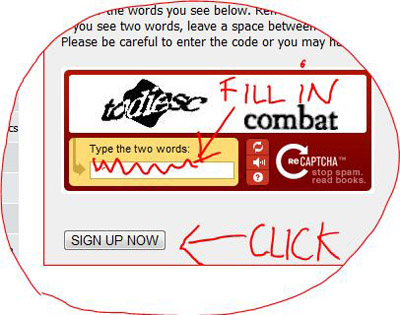 If it's difficult to read the words you can ask for another choice by clicking here:

Clicking on the "Sign up Now" box takes Harry straight to the Members' welcome page which confirms the e-mail and password which he must use to log in with. He could pause there to watch the welcome video about painting at night at Putney in London, or logging in by "
clicking this link
"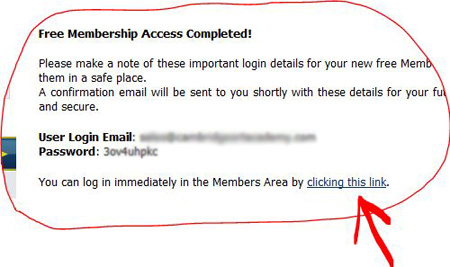 At the same time he has received an e-mail with the same information so he has a permanent record of the log-in e-mail and password.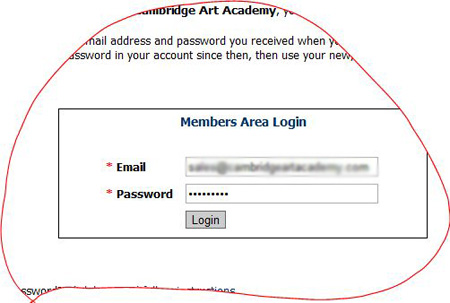 After completing the log-in box Harry clicks on "Login" and this takes him straight to his Member's Area page where he clicks on the blue "
Confirm Now
" where he can check that his details are correct.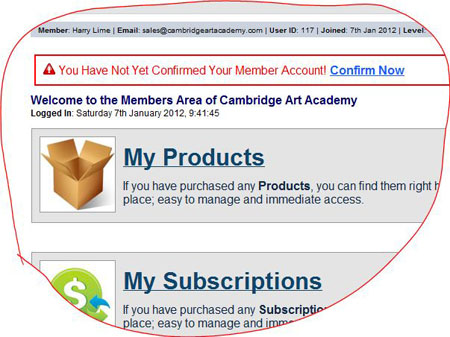 and, scrolling down, maybe change his password to something more memorable: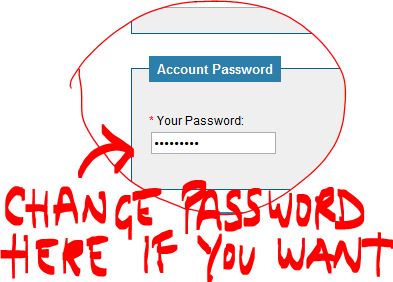 not forgetting to scroll to the bottom of the page to "Confirm/Update Details":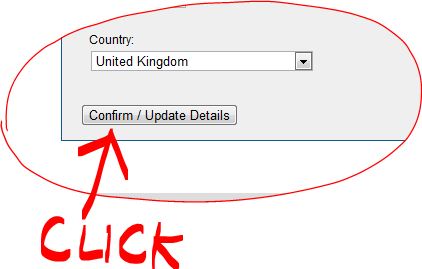 Harry then scrolls to the top of his Member's page and clicks on the "Main Site" tab.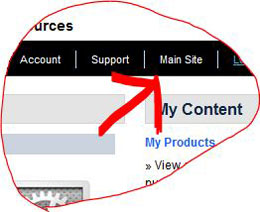 This takes him back to the Cambridge Art Academy home page - but the difference now is HE IS LOGGED IN as a member. What this means is that when Harry clicks on any of the items such as "A conversation with" or "Getting out there", the
complete article or video
is available. This extra material is only available to logged-in members.
He can check that he is logged in by scrolling to the top of the page where a message in blue says "Logged in as Harry."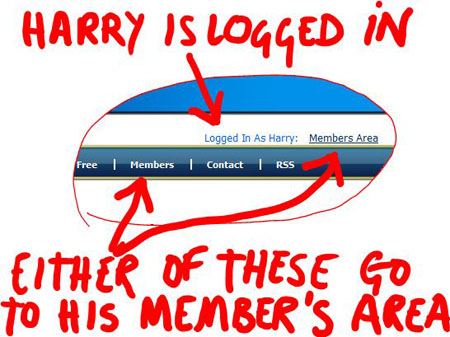 He might click on "Members" or "Members Area", either of which will take him back to his Member's page, where he can access and use the Products he has purchased, or click on any of the tabs below that to access other resources that are available to his level of membership.
Whenever Harry returns to the Cambridge Art Academy website, the first thing he does is click on
Member Login
at the top of the page to make sure all his member-only resources are available.