The Cambridge Art Academy Blog: Meeting Lucy Bellwood, cartoonist | View All Blogs | Back
Meeting Lucy Bellwood, cartoonist
Posted On: Tuesday 25th November 2014
Summary: A chance meeting with cartoonist and illustrator Lucy Bellwood en route for the UK

Blog Tags: People Digital painting
Today I met a really cool lady - Lucy Bellwood - on a plane from Marseilles to the UK. I was sitting just behind and on the opposite row and couldn't help noticing her doodling cartoon fiigures in a sketchbook. And since I also always have a sketchbook with me I tapped her on the shoulder and suggested we could swap notebooks for a moment - to which she readily agreed. She's good.
Well, we are chalk and cheese. Lucy is an out and out professional cartoonist and illustrator, and me? A plein air painter who mostly likes to represent what's in front of him. Her sketches of hands and figures were brilliant and you could tell here was someone who is creative, but works at it as well. Check out Lucy's website. She drew this for me in my sketchbook: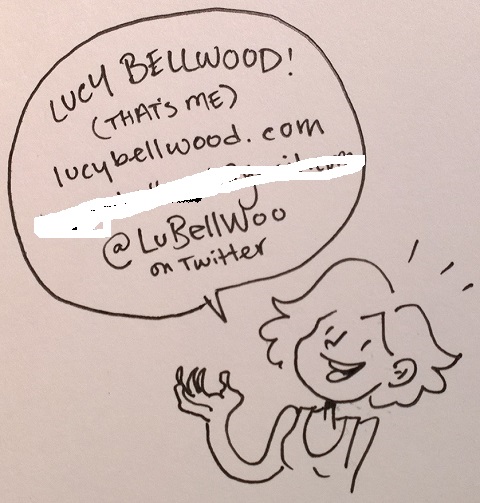 She does some of her work using digital, and I'm playing around with Sketchbook Pro, so I got out my Surface pro 3 later in the flight and did a quick sketch, Not at all flattering of her I'm afraid, but at least you may get the general scene, and Lucy practising her cartoons.
This is now the second time in two days I've bumped into an artist actually doing something in view of other people. I love it because being prepared to be seen "doing" art in public is like breaking through some kind of barrier. I don't think you can paint or draw in public without revealing something about yourself. And sometimes people who look over your shoulder can be very kind and encouraging; other times you just wish they would go away! Yesterday I was in Aix en Provence (well, you never know, maybe a bit of Cezanne would rub off on me...) and having sketched in pastels over lunch (not an unusual excuse for a sketch in my case!), I found this guy somewhere else sitting on a wall and doing a pastel of the "hotel de ville". I looked at what he was doing, said something nice to him, and was moving away when I thought - "Hey, show him what you just did." So I went back and showed him my small pastel. We immediately got on well even though my French is hopeless. We talked materials, shook hands, smiled a lot... A lovely moment which I will not forget. Or, for that matter, meeting Lucy in the sky....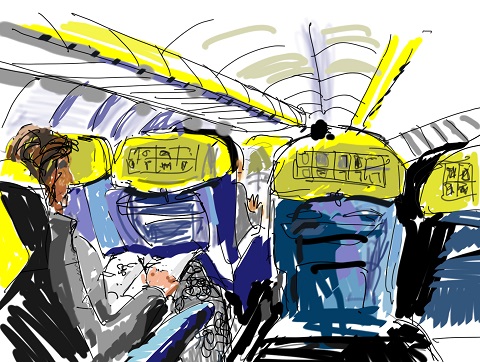 Blog Archive
View All Blogs