The Cambridge Art Academy Blog: Christmas Day pastel sketch at Cold Ashton, Bath | View All Blogs | Back
Christmas Day pastel sketch at Cold Ashton, Bath
Posted On: Wednesday 25th December 2013
Summary: This is a small pastel sketch on Christmas morning 2013

Blog Tags: Landscape painting Outdoor painting Plein air Pastels painting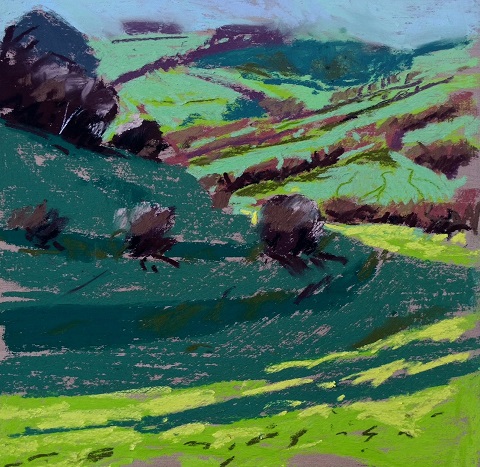 Everything was fine when I started on this little pastel sketch near Bath at Cold Ashton on Christmas morning.
Fine, that is, until a car flew past me (I was standing on the grass verge next to the road into Bath) and the following blast of wind blew over my box of soft pastels, breaking a lot and scattering them everywhere. Ah, well, my own fault for not anticipating the danger. It reminds me of other times when the wind has nearly brought disaster. There was one time when I had my oils pochade box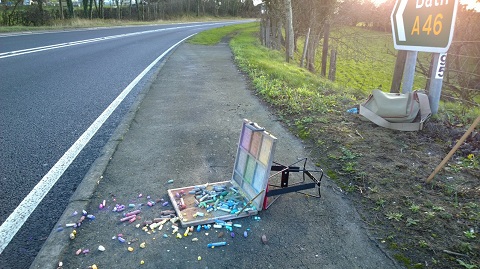 perched on the top of a high wall overlooking the lovely village of St. Emilion in Bordeaux, France. A sharp gust nearly blew the entire box off the wall down a drop of a least 100 feet, but I grabbed it just in time. I hope my misfortune is a timely reminder to us all to fix our plein air painting gear firmly in place!
Blog Archive
View All Blogs