The Cambridge Art Academy Blog: The Musicians - a sketch in pastels | View All Blogs | Back
The Musicians - a sketch in pastels
Posted On: Saturday 6th July 2013
Summary: A very quick pastels sketch done whilst these two musicians sate down to play for us at the Wicken windmill open day

Blog Tags: Pastels painting People Quick painting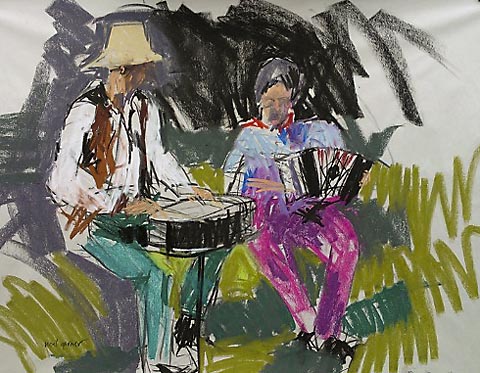 This seemed to be a very impromptu performance, so I ditched my windmill pastel painting of Wicken mill for the second time in the day to sketch the drummer and accordian player whilst they played a brief interlude.
I used a sheet of newsprint and moved rapidly as you can see from the strokes. The chap on the drums peered round my easel when he had finished playing and rather liked it so I let him have it for a very modest sum.
Later on I sold one of the windmill paintings I had brought with me to exhibit so I was pleased to be able to make a contribution to the upkeep of the mill at the end of the day.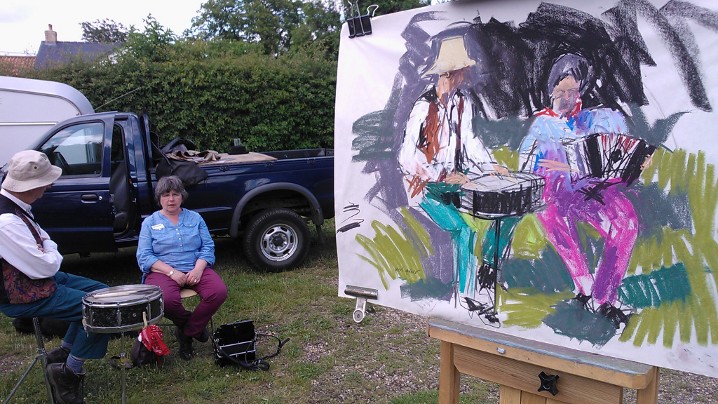 Blog Archive
View All Blogs