The Cambridge Art Academy Blog: Rome - a pastel sketch for two ice creams | View All Blogs | Back
Rome - a pastel sketch for two ice creams
Posted On: Saturday 25th May 2013
Summary: Sometimes when you're on holiday the only thing to do is be nice!

Blog Tags: Outdoor painting Plein air Pastels painting Townscapes People Buildings Painting trees Quick painting Painting in Italy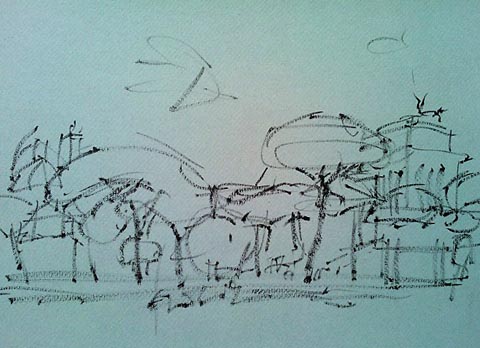 I started this pastel sketch in Rome and a young Italian couple with a child in a buggy were watching me. After a while one of them asked in basic English (I can't be proud since I can't speak ANY Italian) if I'd sell them the picture. Well, I looked them over and said 20 euros.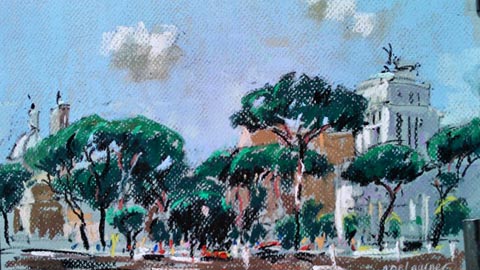 They walked off but came back 15 minutes later and asked if I would take 10 euros. I thought for a couple of seconds, gave it a spray, and we exchanged paper. It's no skin off my nose and they were so delighted with their "original" I reckoned it was a good deal for me too.
So Judy and I strolled on down the road and bought a couple of ice creams with the money. Result!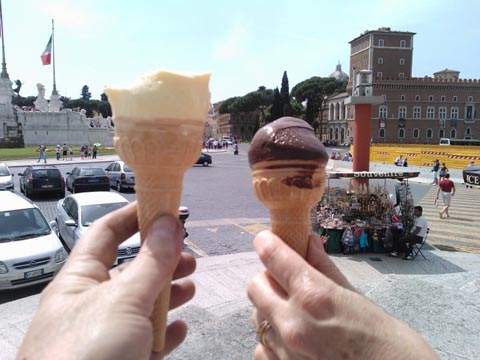 Blog Archive
View All Blogs