The Cambridge Art Academy Blog: Mop Fair Tewkesbury sketched in pastels | View All Blogs | Back
Mop Fair Tewkesbury sketched in pastels
Posted On: Monday 26th November 2012
Summary: Fast pastels sketch in vibrant colours on the first night of the annual "mop Fair" in Tewkesbury

Blog Tags: Outdoor painting Art equipment Plein air Pastels painting Townscapes Nocturne painting People Buildings People in paintings Quick painting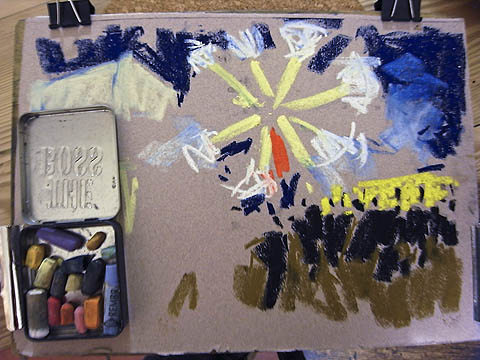 Armed with this small selection of pastels I wandered into the middle of the Mop Fair at Tewkesbury (poor Tewkesbury - today it is inundated again with floodwater), and got as far as this just by using the available light - which of course was very variable. All very noisy and lots of fun. This was about as much as I could do on the spot. This ride, by the way, looked terrifying - it looked like it was an import from "Close Encounters". You wouldn't catch me on one of these. No way!
Back in our weaver's cottage I had a bigger selection of pastels and in the next morning's light I went on to complete the sketch. I just wanted to capture the colour and the light and the atmosphere from memory - no more than that.
Right now these streets are probably under water.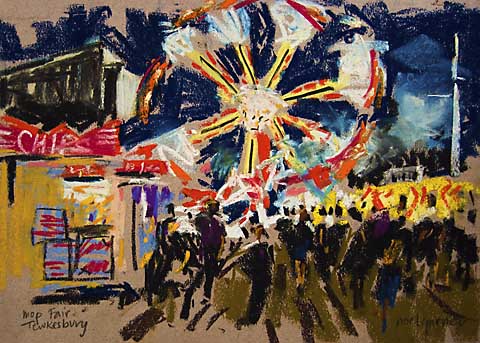 Blog Archive
View All Blogs