The Cambridge Art Academy Blog: Mill Green House, Suffolk, painted in pastels | View All Blogs | Back
Mill Green House, Suffolk, painted in pastels
Posted On: Saturday 8th September 2012
Summary: I painted Mill Green House in pastels on the first day of autumn late on in the afternoon

Blog Tags: Outdoor painting Pastels painting Buildings Cambridge Art Academy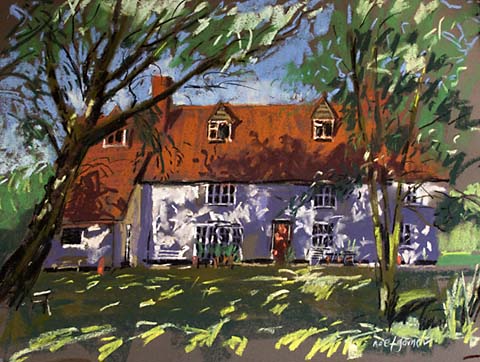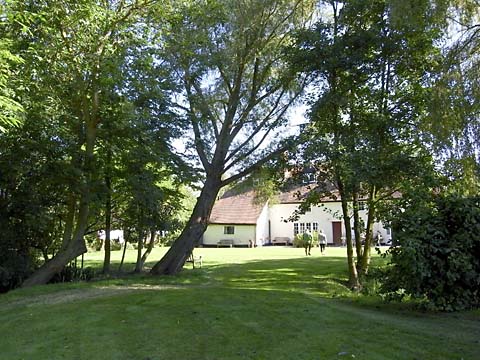 Mill Green House is a lovely and very old Suffolk house owned by friends of mine. I painted this in pastels entirely on location, but I include a reference photograph that I took at 9am the same day so you can make your own comparison. I started this late in the afternoon and finished up early evening - about an hour and a half I guess.
I didn't do any line sketching, but started blocking in the foreground grass in shadow using a dark green pastel. Next I blocked in the shape an position of the roof using the saide of a pastel too. Then the shadows on the roof, and walls. Then the sunlit areas on the walls, followed by the windows and doors. To finish I defined the roof ridge with the sky colour, and the two trees.
13"x19" pastel paper. This size just about hits the sweet spot for me.
Blog Archive
View All Blogs