The Cambridge Art Academy Blog: Plein air oil painting - Path through a wheat field | View All Blogs | Back
Plein air oil painting - Path through a wheat field
Posted On: Sunday 1st July 2012
Summary: Painted plein air near Cambridge, this small oil painting shows a footpath slicing its way through a wheat field

Blog Tags: Landscape painting Oil painting Plein air Painting in Cambridge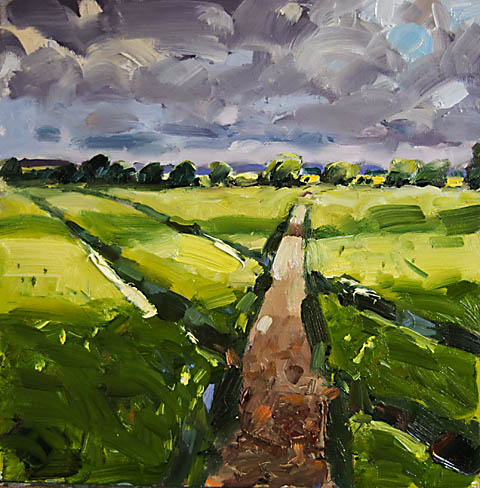 A strong breeze and summer clouds sent a succession of shadows and sunlit patches over this field as I painted in oils plein air near Cambridge.
I liked the way the public footpath, on which I was standing, sliced its way across the field, bisecting the tracks made by the drilling machine that planted the crop.
Oil on panel 12"x12"
Blog Archive
View All Blogs