The Cambridge Art Academy Blog: In the bar at The Angel, Bermondsey, London | View All Blogs | Back
In the bar at The Angel, Bermondsey, London
Posted On: Saturday 21st April 2012
Summary: A small sketch in The Angel Bermondsey, London, done whilst I dried myself in front of the fire after a sharp rainstorm over the Thames.

Blog Tags: Sketching Painting in London Painting interiors People in paintings Pen and ink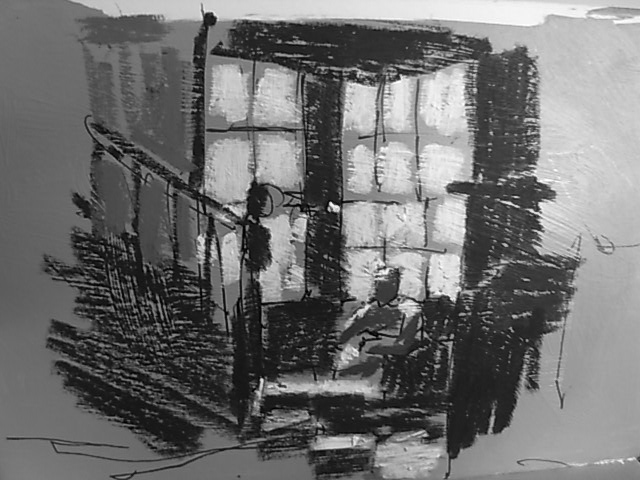 The Angel in Bermondsey is a pub on the banks of the River Thames just East of the Pool of London. I sat out on the balcony with a stout and painted an oncoming rain storm, absorbed by the amazing colour of the sky over Tower Bridge in the distance - it was a distinct shade of green. The dome of St. Paul's cathedral became a shadow and then disappeared behing a wall of rain. Then the lightening started - I saw one bolt strike the top of the "Gerkin". Much later in the evening I found out that the storm had taken out the signalling at Vauxhall station, which involved long delays for me getting back to Putney, and of course many other people too as they tried to get home .
I was so absorbed with painting that when the squall hit me, I was completely unprepared - painting, pochade box, ME - all drenched. And it took several forays to get it all back up the steps into the bar.
Which is where the little sketch above comes in. I slowly dried out in front of the open fire, had another beer, and sketched this chap talking to his mate in the snug overlooking the river.
Grey paper, neocolour crayons and pen.
Blog Archive
View All Blogs