The Cambridge Art Academy Blog: Oil and oil pastels painting at Brancaster Staithe Norfolk UK | View All Blogs | Back
Oil and oil pastels painting at Brancaster Staithe Norfolk UK
Posted On: Sunday 23rd October 2011
Summary: This started off as a small oil painting, but it was finished off with oil pastels in the studio. Evening light at Brancaster Staithe

Blog Tags: Landscape painting Boats Outdoor painting Pochade painting Plein air Buildings Mixed media Oil pastels Reflections in water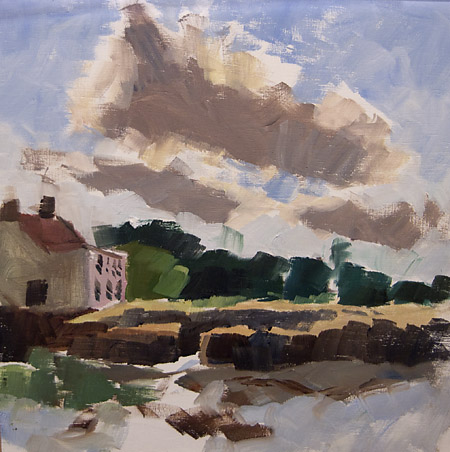 Late autumn afternoon at a favourite place on the North Norfolk coast - Brancaster Staithe. I faced straight into the the sun to do this. Sun was so strong I had to shield my eyes with one hand whilst painting with the other.
The second photograph shows how I continued back in the studio with oils, and then a few days later, when the oil paint had dried a bit, I finished off with additions with oil pastels. Oil pastels will work fine over oil paint.
For the stains on the shadow side of the house I worked in some black and then smudged it with a rag dipped in turpentine.
Painted on primed plywood. 12"x10"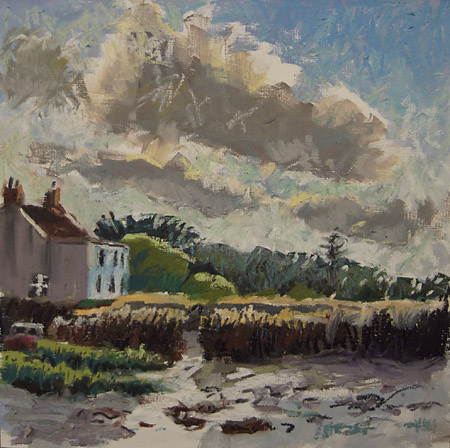 Blog Archive
View All Blogs