The Cambridge Art Academy Blog: Painting negative spaces on the way back from the RSPB Birdfair | View All Blogs | Back
Painting negative spaces on the way back from the RSPB Birdfair
Posted On: Monday 22nd August 2011
Summary: I was struck by John Threlfall's use of negative spaces as an important element in his bird paintings, and on the way home I decided to paint something where I would give the negative space priority. I discuss negative spaces with John in the video on the "A Conversation with..." tab

Blog Tags: Sketching Pochade painting Townscapes Buildings Digital painting
I stopped off in the village of Collyweston in Northamptonshire (famous for traditional "collyweston" roofing tiles) determined to paint a "negative space", come what may, having talked with John Thelfall earlier in the day about this (click
here
to see the video)
I parked the car on the hill that forms the High Street of the village and from the passenger sear used my computer tablet to do a digital sketch to get myself in the right frame of mind: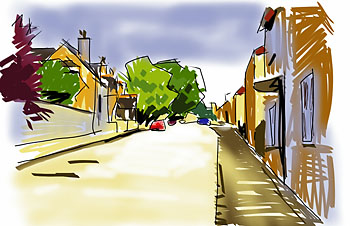 Then I got out my pochade box and using a brown-underpainted board, painted in the most obvious negative space first, the sky: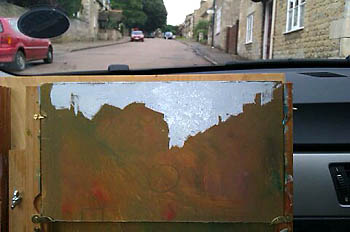 Over the next 30 minutes I worked it up a bit in oil: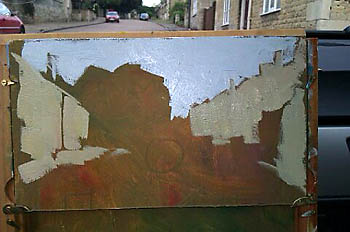 ... and then a bit more. Not finished but I enjoyed the exercise. Negative spaces, negative spaces, negative spaces.......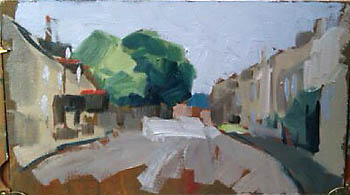 Blog Archive
View All Blogs