The Cambridge Art Academy Blog: Meadow flowers blown by the wind painted in oil | View All Blogs | Back
Meadow flowers blown by the wind painted in oil
Posted On: Saturday 25th June 2011
Summary: This oil painting of meadow flowers blown by the wind is now complete. I started it three weeks ago and will shortly be part of a video to be found under the "Getting out there" tab.

Blog Tags: Oil painting Pochade painting Plein air Flowers Cambridge Art Academy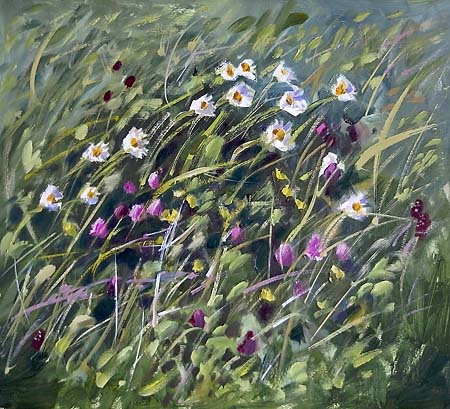 Today I'm out sketching people at the local Chesterton Festival. I didn't get much practice in advance - too busy with other things. Like finishing thisoil painting of meadow flowers, blown by the wind when I was painting outdoors near Godmanchester.
My aim here was not so much a strong composition - truth is that the small spot of meadow I chose to paint was much like the patch next to it - as to make the pattern of blown flowers and grasses interesting. To do that I limited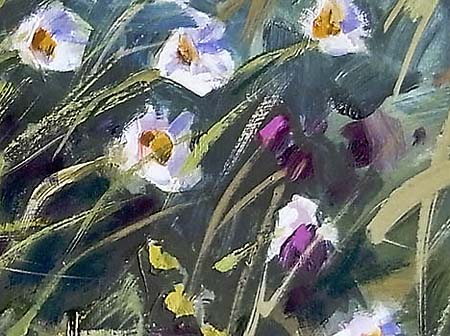 the detail to just a few flowers, and created depth by "spotting in" patches of deep green towards the end. In my imagination down in those dark shadows lurk beetles and voles and who knows, maybe some shrunk kids!
Blog Archive
View All Blogs